How breastfeeding during COVID-19 helps to protect your baby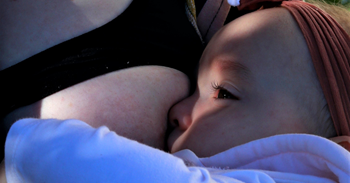 Breastfeeding has many health benefits for both mother and baby, and recent studies have shown that it could even protect babies against COVID-19. 
Antibodies for COVID-19 have been found in several women's breast milk, suggesting that they could potentially be passing viral immunity to their babies.
'Breast milk from the previously infected women had antibodies that specifically bound to SARS-CoV-2, whereas the pre-pandemic samples only had low levels of nonspecific or cross-reactive activity.' - Science Mag 
There is also currently no evidence to show that mothers can pass COVID-19 to their baby through breastfeeding. Researchers have tested breastmilk for COVID-19 and have had positive results, but no evidence of a live virus. The guidance from WHO recommends that mothers with suspected or confirmed COVID-19 should be encouraged to breastfeed.
We understand that being a new mother is tough at any time, especially during a pandemic. If you are able to breastfeed, we highly recommend that you do so to support your baby's immune system and protect them against the risks of COVID-19.
You can find information on breastfeeding and COVID-19 in multiple languages here. 
Accessing breast pumps during COVID-19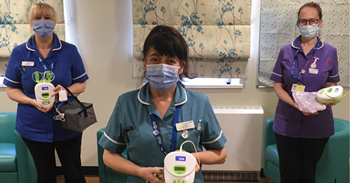 COVID-19 has brought many challenges for parents. Many mothers have found it difficult to access breast pumps during the pandemic due to having to isolate, preventing them from breastfeeding their babies. After receiving feedback from mothers who have been unable to access breast pumps, Cheshire and Merseyside LMS (Local Maternity System) has supplied providers with breast pumps that can be loaned to women for home use.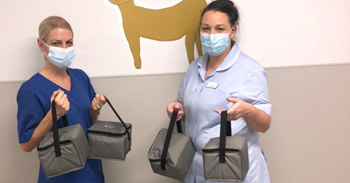 If you haven't got access to a breast pump and need to loan one, speak to the infant feeding midwifery team or the infant feeding health visiting team at your local hospital or community trust.
Helping to support women to breastfeed
If you have breastfed your child and are passionate about empowering other women to do the same, why not become a Breastfeeding Peer Supporter? The Breastfeeding Network (BfN) is providing free Breastfeeding Peer Supporter Training for women in Cheshire and Merseyside. Learn more about Breastfeeding Peer Supporter Training.
If you have any questions about accessing breast pumps or taking part in Breastfeeding Peer Supporter Training, please contact us at info@improvingme.org.uk. 
Make sure to follow Improving Me on Twitter and Facebook to catch our latest news.