Improving Me supports breastfeeding peer support training for mothers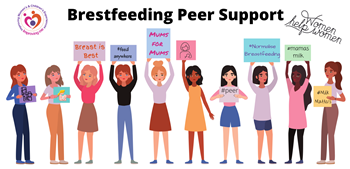 The Cheshire & Merseyside Women's and Children's Services Partnership are excited to say that we are supporting the improvement of breastfeeding peer support across our patch.
The training is for mothers who have breastfed and want to support and help other mothers to do so. This is an accredited training course delivered by The Breastfeeding Network and more detail can be found here:
There is an acknowledged lack of diversity within the lactation field and we encourage women of colour to take up this training opportunity.
The training is due to start in October 2020 by digital delivery due to Covid-19 . We are running 5 courses over the next 12 months so please register your interest by emailing info@improvingme.org.uk.
If you are wanting to take up the training but are worried about having access to digital platforms to complete it please get in touch to see if there is any way we can support this.