Protected Characteristics: Participatory & Interactive Online Meeting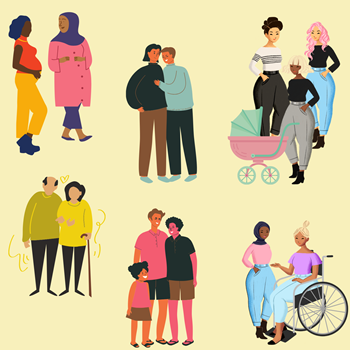 Cheshire and Merseyside Protected Characteristics: COVID-19 Support Participatory & Interactive Online Meeting
Before, During and After the Pandemic
When:  Friday 26th June 2020
Time: 1PM - 3pm
This is an invitation for people who've experienced local healthcare across Cheshire and Merseyside, with a particular interest in Maternity and Paediatric care and services.
We aim to facilitate and encourage open discussions in a comfortable and safe space. If you need any additional support to help you with this please email info@improvingme.org.uk or click here and fill out the Contact Form.
Once you have signed up, our team will be in touch with the joining details and agenda. So please ensure you use an accessible address.
We hope to have discussions and create actions around the following areas:
Impact of COVID-19 upon the local areas within Cheshire and Merseyside
What are the gaps in; resource, services and provision for people
Is there a need for a joined up approach to tackling health inequalities and social deprivation across Cheshire and Merseyside?
Highlight the key Health and Well-being reports released before and during COVID-19
Raise awareness of local projects
If you have any particular areas of interest or questions you wish to raise, please email info@improvingme.org.uk or click here and fill out the Contact Form.
We look forward to meeting you on the Friday 26th June 2020, 1pm - 3pm.
Everyone in Britain is protected by the Equality Act 2010. This is because the Equality Act protects people against discrimination because of the protected characteristics that we all have. Under the Equality Act, there are nine protected characteristics:
age
disability
gender reassignment
marriage and civil partnership
pregnancy and maternity
race
religion or belief
sex
sexual orientation
Linked into the The Black Mum Project. Please sign up to the listening sessions by clicking here. 
CONTACT INFORMATION
Email: info@improvingme.org.uk