Staying Active and Healthy
Resources to help support you and your family during COVID19
Active Cheshire and Merseyside Sport Partnership Activities
The Active Mums Campaign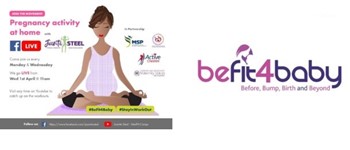 Our collaboration with Active Cheshire and Merseyside Sport Partnership brings you free, at-home pregnancy exercise videos by Juanita Steel. 
The videos are live for you to watch on Facebook on Monday and Wednesday 11am.
If you miss the livestream sessions you can always catch up on YouTube! Give it a go and keep yourself and your baby healthy and happy!
A diary of an active mum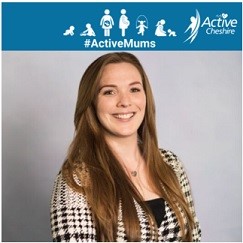 Here at Active Cheshire we have an Active mum to be! Our amazing Hayley is expecting her first child in October. We would like you to support and share Hayley's journey, through pregnancy and get inspired with her during this difficult and challenging time.
To follow Hayley's journey through pregnancy and see how she's keeping fit and healthy, follow her weekly blog
Healthy pregnancy live Q&A
In light of the coronavirus pandemic, as part of the #ActiveMums project, in partnership with MSP and Active Cheshire to support mums, mums-to-be and their families across Cheshire and Merseyside, we are providing six Facebook live Q&A sessions which aim to bridge this gap and answer any questions/ concerns people may have. The sessions include:
The session will be hosted on Facebook - If you are unable to join the sessions but have some questions you'd like to ask you can send your questions before the sessions to nont@activecheshire.org
Sessions will last 30 minutes and links to themes discussed will be added to the Facebook page after the live session. All practitioners are qualified IBCLC Lactation Consultants and fully insured to practice independently.
Please read
For many women, pregnancy doesn't mean they can't carry on being active or start to do more activity if they wish. We would always suggest that if you are unsure whether it is safe for you to do more exercise then please contact your midwife.
The resources we have found are all designed to help women feel good and keep healthy and active. If you feel uncomfortable at any point then please stop or take a break if needed.
Please make sure your exercise area is clear and there is nothing nearby which could cause a trip or fall. All the resources are made with pregnancy in mind, however it is important to understand that if you choose to take part, you do so at your own risk.
​