Women's Voices
Improving Me's community engagement team are committed to ensuring all women can access the information they need and the care they deserve when they need it. A key element of this work has been listening to and amplifying women's voices to support wider discussion and awareness raising.  A number of important cross sector commissions have been co-created and developed with women to support access to women's own stories as part of this work. Taken together we believe this two-way exchange will support better information and more informed decision making for more women.
Nationally the MBRRACE report underlines the importance of this commitment with clear data reflecting a rise in the maternal mortality rate in the 2022 report. This increase stands even if women who died from Covid-19 are excluded. The clearest impact on maternal mortality rates has been an increase in mental health-related deaths, principally women who have died by suicide. Moreover, the maternal mortality rate amongst women who live in the most deprived areas is increasing and addressing these disparities must remain a priority.
Holding Time
Improving Me commissioned and co -developed a bespoke Holding Time Cheshire and Merseyside offer in January 2021 with lead artist Lisa Creagh. This multi-channel arts and health intervention was co-created with women who participated and was designed to overcome barriers to breastfeeding.
High impact photographic images of breastfeeding mothers amplified carefully curated women's stories through simultaneous multi-platform activity (online and in-person) to destigmatise breastfeeding, whilst promoting access to support and best practice and highlighting breastfeeding friendly venues.
More information here https://holdingtime.org/cheshire-merseyside/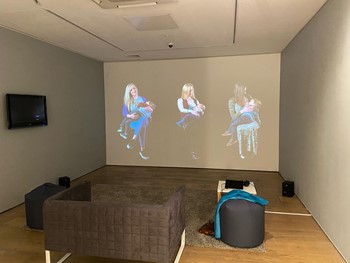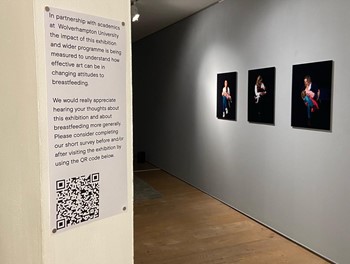 Lullaby
Lullaby -an international collaborative response to a public health emergency, reflected in maternal mortality rates(MBRRACE) for those experiencing the most severe multiple disadvantage. Delivered through the medium of music, involving the pairing of professional musicians with new and expectant mothers to write, sing and record a personal lullaby for their baby.
Improving Me reached out to Carnegie Hall New York at the height of the pandemic to explore how through an international collaborative effort the lullaby project could be brought to Cheshire and Merseyside to help address an unfolding perinatal mental health crisis, amplified by lockdowns; and through this process start to understand how through music engagement we could start to address the need to engage with all women and particularly more vulnerable women. Working with the Carnegie Hall Lullaby team Improving Me Commissioned Live Music Now to co create a three phase pilot in response to COVID developments to increase understanding of the value and differing approaches. An evaluation group was also established and headed up by Dr Kerry Wilson. The results speak for themselves:
Innovation Agency Baby Week podcast on the development of Lullaby
Collette's story
The lullabies
A few examples but there are more: