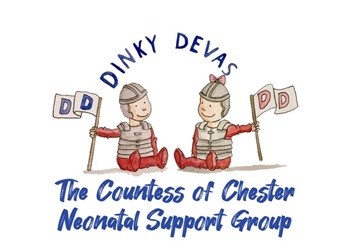 Dinky Devas is the neonatal parents support group at the Countess of Chester Hospital.
We provide parents with the opportunity to connect with fellow parents who understand what it is like to have a baby or babies in special care. 
We are available both on and off the unit, by Facebook, WhatsApp, email or face to face peer support. We also run a weekly coffee morning for current and recently discharged neonatal families, as well as community events and fundraisers.
If you would like to find out more please email dinkydevas@gmail.com and one of our dedicated volunteers will be in touch.