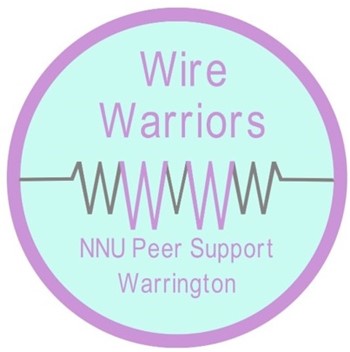 Wire Warriors offer peer support to parents who have spent time with a baby in Warrington Hospital Neonatal Unit (or are local to the area but spent time in another NNU).
Our team of volunteers have completed a local trust induction which enables them to offer weekly support visits to parents on the neonatal unit.

Very often the hospital journey doesn't end when baby is discharged from the neonatal unit so WW also hold a successful monthly community meet up for parents who have taken their babies home but would like to have contact with those who have been through a similar experience.  There is also a WhatsApp group to help put parents in touch for friendship, peer support and (none medical) advice.

Wire Warriors organised and ran a Festive Family Fun Day in Dec 2019 raising over £2,300 for Warrington and Halton Hospitals NHS Foundation Trust and plan to hold similar events in future.


Visit our Facebook page for more information - https://www.facebook.com/wirewarriors/
Contact us via email - wirewarriors@yahoo.com