Hear Me Roar
Baby Week is back
13-19 November 2023
Get Involved
We thought it would be nice to remind everyone about the Baby Week launch in 2022 because we want to build on this and make 2023 even better . This year's launch will take place on 13 November at Central Library Liverpool from 10.00am. Have a look at the 2022 launch video below, it is a joyful reminder of the value of social gatherings and the value of platforms for knowledge exchange.
This year's theme is, Hear Me Roar. Our message for 2023 is we are listening. We want to hear what women have to say! And to make sure this happens we are working with some of our longstanding partners as well as some new ones, both within health and outside of health, in order to give women a voice. So, we are delighted to announce the first of a series of events and activities designed to do just that.
Don't forget to book
Book a FREE place at the launch event here and let's start talking. We need lots of women and their families to join us to start to share their stories.
Baby photo shoot
This year, back by popular demand, we are offering a FREE baby photo shoot with our fabulous Baby Week photographer Just Jaq. So don't forget to book a place at the launch in order to access this opportunity! You can register when you arrive on the day for a FREE baby photo shoot appointment so you will have some gorgeous photos to share with friends and family in December.
But first we'd like to share some of the thinking behind Baby Week.
History Matters
Baby Week is underpinned by a belief that history is important too. History doesn't stay behind us. Studying history helps us understand how events in the past made things the way they are today. With lessons from the past, we not only learn about ourselves and how we came to be, but also develop the ability to avoid mistakes and create better pathways for our patients and society. To remind people of the historical context to Baby Week we are collaborating with Professor Linda Bryder to create a short video about the very first National Baby Week in 1917. This is the story of women who wanted to promote health and wellbeing and how they mobilised the country. Linda is a medical historian and has produced some fascinating papers on everything from Breast to Bottle: a history of modern infant feeding to the history of the first women's hospital in New Zealand. If you want to see how powerful history can be in creating understanding do check out some of Linda's many papers. And during the baby Week launch ceremony we will be making history too. Improving Me will be sharing how people across Cheshire and Merseyside can get involved in shaping the NHS Cheshire and Merseyside women's health strategy and ensuring the Cheshire and Merseyside Holding Time project is marked as part of NHS75.
Health Creation
Baby Week has a golden thread running through it, which is all about health creation and understanding what that can look like and showcasing this. On the launch day itself we will be hosting a traditional market place across the whole of Central Library to support information exchange and the provision of advice to the public and each other. We have put a call out for participants and we would love more organisations to get involved. Access to accurate and timely information and good health literacy are all fundamental building block for wellbeing. And that is why language is so important and especially how we use it.
Language matters                                                                 
We are delighted to be working with Dr Sara Dahlen again to deliver a Baby Week workforce and health student webinar on the morning of 16 November which will help us all explore what truly inclusive language should look like. Sara will be asking What do you think about when considering the idea of making healthcare communication accessible for "everyone"? Book Here​
During Baby Week the WEA will be developing an ESOL Stepping Stones roadshow with libraries and other partners to provide pathways to health for women and babies where English isn't a first language. Watch out for taster sessions – coming soon. This course is all about wellbeing for women and babies-healthy pregnancies, early engagement with healthcare and the best start for babies. Read A Qualitative Evaluation of a Student Midwife Placement Teaching English to Speakers of Other Languages (ESOL)
Building a healthcare workforce
76% of the NHS workforce are women. If we get women's health right it supports a healthy workforce and a healthy workforce provide better and safer care. But by addressing language needs of patients more generally we can seize an opportunity to increase the pipeline into healthcare too. The ESOL Stepping Stones programme is a case in point. It provided an opportunity for placement expansion activity for health students, midwives, and ensured the students gained a firm understanding of the wider determinants of health and women got timely support and advice. If you haven't seen the evaluation of the role of ESOL Stepping Stones in placement expansion then you might want to look at Dr Clare Maxwell's recent evaluation of the impact on midwifery students( powerpoint attached). Its called asset based working and it works. This is why we are working with the Healthy Economy and Fair Employment Teams at Liverpool City Region to develop ongoing activity to make this workplaces healthier for everyone and embracing the women's health strategy.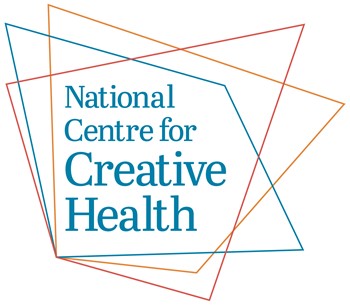 This year we are partnering with the National Centre for Creative Health (NCCH) and the ground breaking University of Liverpool Mental Health Research for Innovation Centre  (M-RIC) to launch a mental health huddle in response to the women 's health enquiry which will support more understanding of the many issues which present for women throughout their lives. The huddle will be looking to co-create some novel solutions. This work will provide a platform to test out the new Creative Health Quality Framework The Creative Health Quality Framework is a ground-breaking tool that clearly articulates what "good" looks like for creative and cultural initiatives that aim to support people's health and wellbeing. The Creative Health Quality Framework consists of a set of downloadable PDF resources based around eight Creative Health Quality Principles. It offers clear guidance on how to use these principles to deliver safe and effective projects. The huddle will be launched during this baby week event and co-production activities will continue after to work on the key issues that evolve during the initial discussions. There is a call our for participants and if you want to know more contact Elaine at the NCCH E: Elaine Ryan- McNeill elaine@ncch.org.uk In addition throughout the launch day visitors will be encouraged to explore an art installation, the labyrinth. Want to know more come along.
On my last eggs- a menopause podcast
 Baby Week is about all women's health through the life-course not just maternity journeys. So Improving Me is delighted to announce a new collaboration with Rachel New, writer in residence and BBC producer, for Baby Week. Rachel has supported Holding Time writing workshops for over 3 years and has embraced her own perimenopausal journey to launch a podcast series which we are sharing for Baby Week. It's brilliant witty and engaging because Rachel is literally on her last eggs, in the wild throws of perimenopause like millions of other women around the world. This podcast lifts the lid on that whole messy, confusing journey with the help of experts and conversations with menopausal celebrities. Informative, joyous and often tongue in cheek, this might just get you through the sleepless nights!
Listen here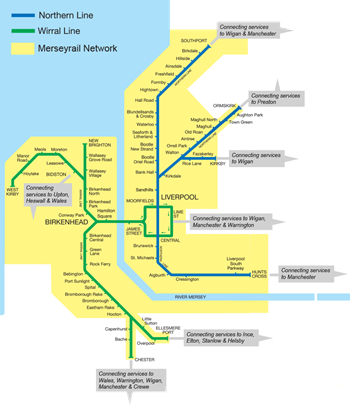 Wider determinants of health
Transport is another key building block for wellbeing. It allows access to both health and non-healthcare activities that are beneficial for physical and mental health and for social connection and wellbeing, and the reduction of social exclusion. So we are delighted to confirm our partnership with MerseyTravel and Northern Rail continues to grow and we will be inviting families from across their rail networks to join us. To ensure the groups have a warm welcome we have an amazing lunch time concert and baby photo shoot. So, we also have a call out to community groups and family hubs to help make this even more impactful than last year. If you have a group who might want to join us contact Jo E:jo@jowardchangemaker.org.uk
Health justice
Improving Me launched a ground-breaking health justice partnership in 2022 with Maternity Action. It made national news. The service gives free legal and financial advice to new and expectant mothers on the Wirral and its growing and spreading. We will be hearing all about this development during the annual Maternity Action Baby Week webinar.
Improving Me are tackling the wider determinants of health through advice and health justice partnerships. Baby Week will provide an opportunity to share an update on migrant women's rights and the Cheshire and Merseyside Health Justice Project with Maternity Action. Join us as we provide an overview of key rights and entitlements for migrant women with a variety of immigration statuses, including asylum seekers, refugees, victims of trafficking, victims of domestic abuse and those who are currently undocumented.
We'll also be providing an update on Improving Me's ground-breaking health justice partnership with Maternity Action as it expands across the Cheshire and Merseyside region. The service provides free and confidential advice on rights at work and maternity pay and benefits for pregnant women and new parents. This innovative service first launched in the Wirral in 2022 made national news.
Book here
The broader picture
There is lots going on throughout Cheshire and Merseyside Baby Week which connects with Baby Week in Bradford and Leeds.
Baby Week Leeds is a registered charity and aims to bring sectors and services together to promote the best start in life. By celebrating services and raising awareness about the importance of early childhood. Baby Week aims to make UK the best place to grow up in England. The Leeds initiative was inspired by Brazil's 'Semana do Bebe' (UNICEF 2010), when Leeds launched their campaign in 2016.
​This Baby Week partnership in the North allows everyone to connect with each other's campaigns and resources. There are Baby Weeks springing up all over. So why not get involved?
For Baby Week Cheshire and Merseyside we wanted to share some highlights:
Free weeklong National Museum Liverpool family programme
National Museums Liverpool have been an Improving Me partner for many years and they steadfastly support Baby Week with a week long programme of free family activity. Why not book yourselves a family treat between the 14 -19 November?
New women's health knowledge hubs and family wellbeing resources
Improving Me partners with local library services each year to produce a handy list of useful books and digital resources focused on women and family health. This year's listing is on its way-watch this space. In response to the women's health strategy a Liverpool City Region Library Service  and BBC partnership has been developed to harness the wonderful treasure chests library represent for harnessing books, each other and digital information. This work will culminate in the establishment of women's health knowledge hubs. Local women will be recruited to meet and discuss their health needs, share stories and insights and meet experts of all kinds. Above all else we hope this will help reduce the stigma and taboos that surround women's health that are so damaging in relation to information flow. These groups will provide a voice for local women and help shape future healthcare developments for both the public and the healthcare workforce.
Write it out
On 16th November we are collaborating with Writewell and National Museums Liverpool to deliver three themed writing workshops. The 3 wellbeing workshops are designed to nourish and inspire participants . During the afternoon participants will create their own oasis of calm, find new ways to build resilience, and marvel at the underwater wonders in the World Museum's atmospheric aquarium! Booking now open.
Holding Time finds a permanent home
Improving Me is delighted to announce the ground breaking Holding Time Cheshire and Merseyside commission , born in 2020, has found a permanent home at the new Royal Liverpool University Hospital.  This multi-disciplinary, collaborative arts project led by UK artist Lisa Creagh for Improving Me continues to challenge the cultural stigmas surrounding breastfeeding through powerful stories from women and iconic imagery, and these stories are moving from the margins to the mainstream. A permanent exhibition will launch on Friday 17 November to mark NHS75 and Baby Week .This activity will then take its place in NHS history. We are excited to announce the High Sheriff Dr Ruth Hussey will open the event.
New women's health knowledge hubs and family wellbeing resources
November 15th 2.15pm -3.15pm Social Prescribing Libraries and Women's Health Webinar
Improving Me is delighted to announce the Libraries Connected and National Academy for Social Prescribing (NASP) national webinar which will be shining a spotlight on Improving Me's collaboration with libraries to promote women's health in Cheshire and Merseyside. The webinar is focused on link workers and library staff to increase awareness of the value of engaging with local libraries. The aim of the webinar is to support libraries engage with their local primary care networks, in particular GP surgeries and link workers in their community. The webinar will also be an opportunity for link workers, GPs and other clinicians to describe how libraries can support addressing their local health targets.
To book click here https://www.tickettailor.com/events/librariesconnected/1031961
There's lots more going on and in development so do bookmark these pages and come back for regular updates.
The Baby Week Team and Partnership