Baby Week Cheshire and Merseyside is coming 15-21 November 2021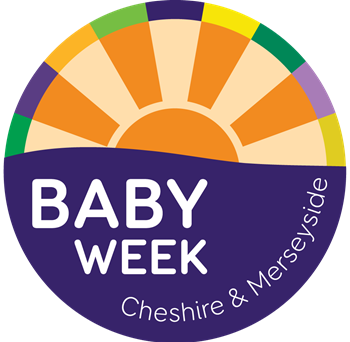 Hold on to your hats-there is something for everyone!
Baby Week is all about promoting the importance of women's health and ensuring the best start for all babies. The week is designed for sharing useful information and top health tips. We want to engage healthcare staff and families with hands on experiences to boost wellbeing, but above all else create opportunities to entertain and inform.
We have created a programme packed with real pick me ups for everyone and anyone. The week will feature musical adventures with Live Music Now and the Lullaby Project. It will showcase an amazing photographic experiment to support future breastfeeding development; documenting women's creative journeys through the lens of at the Open Eye Gallery. There will be family focused concerts and lots of things to do at National Museums Liverpool too. But that's not all, there will be hands on opportunities to try out just how a book or the mighty pen can turn in to an adventure that might just help you cope with uncertainty and all that comes with COVID 19. The evidence is clear, writing and reading can help you find perspective and process tricky emotions, deal with anxiety or loneliness, and ultimately expand your self-care toolkit.
To start the Baby Week 2021 count down we are pleased to announce a partnership with WriteWell, an innovative online writing community, launched to support mental health and wellbeing through writing. To draw you in we will be offering Free access to a WriteWell online event and writing workshop on 26 October, Poems for Life's Journey, led by award winning writer and playwright Victoria Field. Want to explore something new for you? You don't need to know anything about poetry. It doesn't matter whether you love poetry or haven't looked at a poem since school. All you need is a bit of curiosity. This all could lead to transformation and save your mental health.
If you would like to know more checkout Baby Week Cheshire and Merseyside 15-21 November on the Improving Me website.
For any enquiries: Email jo@jowardchangemaker.org.uk or M:07708 428096