Cheshire and Merseyside Baby Week wrap-up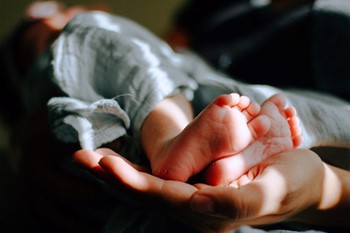 Cheshire and Merseyside Baby Week wrap-up
Cheshire and Merseyside Baby Week took place from the 16th - 22nd of November.
The aim of holding the first Cheshire and Merseyside Baby Week was to bring together cross-sector organisations, families and caregivers to promote the importance of giving babies the best possible start in life. It also gave a platform to key research around maternal and child health inequalities. 
#BabyWeekCM2020 is here!

Haven't heard of #BabyWeek? Baby Week brings together cross-sector organisations, families & #caregivers to promote giving babies the best possible start in life.

Learn more: https://t.co/RR9MthK6qw@carokenyon @C_MPartnership @NHS_HealthEdEng pic.twitter.com/TrewaVOZhv

— Improving Me (@Improvingme1) November 16, 2020
With a host of interesting events that took place throughout the week, we learnt some fascinating things about baby development, maternal health, health inequalities and the impact that music and lullaby have on babies. People from all walks of life took part in Baby Week, from NHS workers and academics to parents and family members and those wanting to learn more about improving the health of babies.
Without further ado, let's dive into what went on during Baby Week.
Events
We had multiple events running each day of Baby Week. From fitness sessions and a baby massage workshop to insightful presentations, we had an event to suit everyone. The Improving Me team wants to say a massive thank you to all of our amazing event organisers and speakers.
Powerful presentation by @lccreagh on the power of photography, film and even VR to support breastfeeding #BabyWeekCM2020⁰ #HandbookCM pic.twitter.com/K8Ppr9VZum

— John McMahon (@JohnMcArts) November 17, 2020
It's #BabyWeek!!!

Here's Pip and Mickey of The Rise Duo in the first of three videos we've made for babies and young children to enjoy. https://t.co/5iZFAT19Bs@Improvingme1 #BabyWeekCM2020

— Live Music Now (@LiveMusicNowUK) November 16, 2020
The launch of the Women and Children's Creative Health Handbook
One of the most exciting parts of Baby Week was the launch of the Women and Children's Creative Health Handbook - a prevention-based resource developed to support a creative health approach for women and children throughout the life course.
During the launch event, we heard from several speakers on the benefits of reading with our children, the connection between the arts and our health and wellbeing, COVID-secure museum installations and promoting breastfeeding in an inclusive, creative way. 
Spreading awareness on key areas of maternal and neonatal health 
Baby Week brought up a lot of important conversation on social prescribing and health inequalities in the area. We discussed the issues around drinking while pregnant, childhood obesity and why we need to do more to include fathers and partners during their maternity journeys.
The various research presented showed that women and babies across Cheshire and Merseyside are facing poorer health outcomes compared to the rest of the UK. 
'If we're really serious about addressing health inequalities, we need to give every child the best start in life' - Catherine McClennan, Director of Improving Me
Dr Sophie Wickham the impact of low income on health. Babies born in Kensington Liverpool life expectancy 10yrs less than Kensington London. Gap 20 years for good health @Improvingme1 @C_MPartnership #healthinequalities #BabyWeekCM2020 pic.twitter.com/SWXAm6Xp02

— Cath (@cath_mcclenn) November 18, 2020
Exploring the impact of lullabies with Carnegie Hall and The Lullaby Project
Our most anticipated event of the week was 'Let's build a creative and empathetic world together', which was live from New York. The event was in collaboration with Carnegie Hall and The Lullaby Project.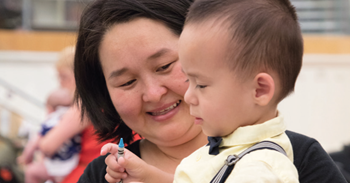 We heard from some really interesting speakers on how Carnegie Hall and The Lullaby Project have been facilitating workshops and events to spread knowledge on the positive impacts of lullabies. The event attendees even took part in an interactive lullaby workshop! We also had an exciting special guest - Conor, lead singer of Nothing But Thieves - discussing the link between music and mental health.
'Baby Week is important to me as it offers a whole range of services that have the ability to touch everyone in our community irrespective of age, gender or ethnicity. From my personal perspective, as a Trustee for a musical charity, the inclusion of music is really important - it brings people together and promotes a feeling of wellbeing and affords opportunities for education, mental health and social interaction.' 
- Joy Mooney, Programme Administrator, Improving Me
Learn more about the Lullaby Project by listening to the Innovation Agency's podcast: Bringing Carnegie Hall's Lullaby Project to the North West.
We're excited to hear about plans to bring @carnegiehall Lullaby Project to the North West in our latest podcast with musicians and project leaders in New York and in the UK's @LiveMusicNow – listen here https://t.co/LsT4NHLeSv#BabyWeekCM2020@Improvingme1 pic.twitter.com/IpBHKFFiBn

— Innovation Agency (@innovationnwc) November 13, 2020
A thank you to our team
We want to say a special thank you to our fantastic speakers for making Baby Week happen.
Thank you to Jo Ward, Baby Week Lead and Commissioner (On behalf of the Improving Me programme) - of the Women and Children's Creative Healthcare Handbook. The Improving Me team and, of course, all who could join us for our live events. The success of the week is down to your hard work.
Help us to improve the health of women and children across the region
Please help us to improve the experiences of new mothers and children by filling out this short survey.
Make sure to follow Improving Me on Twitter and Facebook to catch our latest news and updates.