Help us to improve perinatal mental health services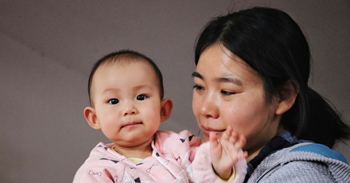 Perinatal healthcare refers to any period from when you become pregnant to when your child is a year old. Improving Me is working hard to improve the perinatal mental health services that are available to women in the UK. 
Improving Me has the opportunity to inform how specialist perinatal mental health and wellbeing services work in the future. The LMS (Local Maternal System) is working on developing a pilot MMHS (Maternal Mental Health Service) across Cheshire and Merseyside. This is currently at an early stage of development and we're keen to get as much input as we can.
Share your experience of perinatal mental health and wellbeing support
In order to develop the best service possible, we need to hear about your experiences of the mental health and wellbeing support that you have received both during and after your pregnancy. We're especially interested to hear from BAME women about their experiences so that we can develop a really inclusive service. We are also working closely with our staff in existing services, including charities, to make sure we include everyone's views. 
By letting us know how you've found perinatal mental health care so far, you can help to pave the way for new and improved support. 
Share your stories with us by contacting us at info@improvingme.co.uk. 
Make sure to follow Improving Me on Facebook and Twitter for updates on developments.