What is Work It Out? Job application and CV support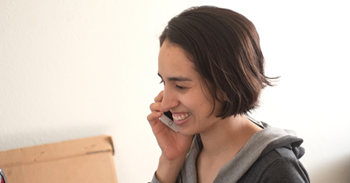 Work It Out is life coaching, job application and CV support from the Young Women's Trust. The service is for young women aged 18-30 living in England and Wales. We're really excited to offer 'Work It Out' to young women that are supported by Improving Me! 
Coaching
Work It Out has a virtual one to one coaching service to help young women figure out their next steps for the future. You'll usually have up to six free sessions that are done over the phone, with the option to speak to your coach whenever suits you best (including evenings and weekends). Whether you need help with your career planning or general life coaching, the Young Women's Trust has a team of friendly, expert coaches to support you.
Job application and CV support
Work It Out also provides support with CVs and job applications. To get detailed feedback from the Work It Out team, simply send them your CV or job application and they'll get back to you within one to three weeks (or sooner, if you let them know there is an urgent deadline). If you don't know where to start with your CV, they have a guide that will help you out.
Get free support with Work It Out
If you're eligible for Work It Out and are interested in getting support, contact the team: 
Email workitout@youngwomenstrust.org

Call 0808 808 8099 free to sign up over the phone (answered in office hours)

Text/WhatsApp Emma on 07400 553 880 (answered in office hours)
Please ensure when the sign-up form asks 'How did you hear about Work It Out?' that you select Improving Me.
If you have any questions about Work It Out, don't hesitate to contact the team or visit the FAQs section on the website.
Make sure to follow the Young Women's Trust and Improving Me on Twitter.